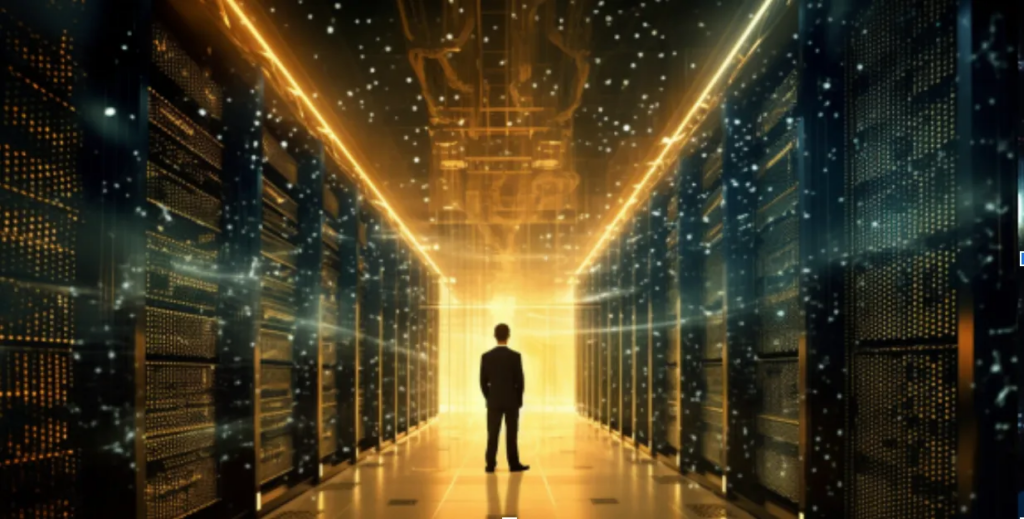 This article was originally posted on Truebit's Medium profile LINK HERE.
This week at the GOTO Chicago annual conference, experts from Truebit and the Forte Group participated in a panel discussion exploring the potential of Web3 technology in enterprise computing. Our conversation covered the definition and current state of Web3 and its role in the enterprise, including: the future of decentralized compute, the composable web, AI safety, and the concept of industry ecosystems.
In this post, we'll summarize key discussion points and provide insights into the future of Web3 in the enterprise landscape.
Web3: going beyond blockchains
Web3 technology is often associated with cryptocurrencies and NFTs, but it has the potential to revolutionize the way we think about enterprise computing. A new generation of infrastructure is emerging leveraging consensus, verification, and transparency to address some of the most significant new challenges in enterprise computing today.
To understand where Web3 fits in, we need to consider the push for a more open market for compute. The factors driving the shift to hybrid, multi-cloud infrastructures are the same forces underlying Web3: security, reliability, risk mitigation, portability, interoperability, and cost control. As we refactor cloud architectures to accommodate this shift, Web3 naturally emerges as the next evolution of the compute we rely on today — from VMs to containers to serverless functions.
More APIs = loss of control
On the journey towards decentralized compute, businesses face a critical challenge: loss of control. The more you open up your compute, the less control you have over where it runs. Additionally, the more you rely on third-party APIs and shared data between partners, the less control you have over the code and data that runs your business.
But just because you can't control something, doesn't mean you can't mitigate risk. Welcome to the trustless world.
Similar to Bitcoin, trustless means you can trust a decentralized compute platform without having previous trust on any of its participants. This enables a gain in transparency and provenance for data used in AI and other automated processing, without actually knowing or trusting the other parties involved.
Transparent, Web3 protocols allow you to trust the code, data, and results provided by your compute infrastructure. The growing need for trustless compute is already evident in areas where risk exceeds the ability to trust, such as public APIs, regulated industries, and core financial controls. As demands on businesses to work collaboratively with trading partners and customers increase, Web3 can provide the trust and transparency needed.
The next 5+ years for enterprise: reframing trust for the enterprise
The cloud has transformed the way we build systems inside organizations, and the next 5–10 years will see a massive acceleration in systems built outside organizations. According to IDC, within the next 5 years, 80% of enterprises will be part of industry ecosystems that will need to rely on decentralized Web3 code.
Source: IDC FutureScape: Worldwide Future of Industry Ecosystems 2023 Predictions
As APIs become more central to business functionality, technology teams will need to encapsulate the value adds of their company into microservices (APIs) that can be offered externally, as well as consume the microservices offered by other organizations.
As the APIs provided today become central to the widespread functionality of other businesses, the concept of trust will need to evolve. In this world, trustless compute is foundational to long-term business continuity and security. Web3 provides a layer of trust built into the design and operation of the APIs that is transparent, immutable, and self-evident.
Ecosystems create interdependence, which requires trust
Industry ecosystems refer to the interconnected web of businesses, organizations, and stakeholders that collaborate and compete within a specific industry. Emerging technologies like Web3 and decentralization are vital in driving innovation and promoting the growth of these ecosystems. As organizations increasingly work together to create value for their customers, the need for trust, transparency, and security in data sharing and processes becomes even more crucial.
Web3's decentralized nature allows networks to establish trust in data and processes inside and outside of independent organizations, enabling seamless collaboration within industry ecosystems.
By incorporating technologies like cryptographic identity, consensus, and coordination, these ecosystems can facilitate the smooth flow of information and transactions between stakeholders, ensuring the integrity of data and processes.
Decentralization and trust in the enterprise
Decentralization is a natural next step for enterprises, as it allows more providers to come to the table, potentially even providing compute power themselves. However, as workloads run on a more decentralized network, businesses must determine how to trust a vast distributed network of providers that they may not be able to vet individually. This is where Web3 plays a crucial role — by establishing trust and transparency in a decentralized environment.
In a world of low-code and open-source solutions, where nothing is entirely new and components are repurposed and combined, verifying correctness when data and processes come from unknown sources becomes increasingly important. Verified compute, transparent protocols, and immutable records address these concerns.
Blockchain is dead. Long live blockchain
Web3 technology promises to revolutionize enterprise computing, offering a new generation of infrastructure that enables trust and transparency in decentralized environments. As businesses continue to adopt serverless compute, the composable web, and large-scale AI, embracing Web3 becomes increasingly important.
The future of enterprise computing lies in harnessing the power of Web3 to build automated, distributed ecosystems beyond the confines of individual organizations.